imr 4166 powder for sale
Product Overview
Production of IMR powders dates back over 200 years when the company was originally founded by E.I DuPont. Available for use in many reloading applications, the IMR series of powder is trusted by reloaders all across the globe.
This fine, extruded propellant is the first in the series of Enduron Technology powders. The main features of the Enduron series are copper fouling eliminator, insensitivity to temperature changes, ideal loading density and being environmentally friendly. IMR 4166 is the perfect burn speed for cartridges like the 308 Win/7.62mm NATO, 22-250 Remington, 257 Roberts and dozens more. Positively, a versatile, match grade propellant.imr 4166 powder for sale
Important Information:
Do not exceed the loads displayed in the reloaders guide
Never mix any two powders regardless of type, brand, or source
Never substitute any smokeless powder for Black Powder or any Black Powder substitute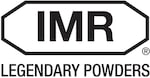 Specifications
Delivery Information
| | |
| --- | --- |
| | 1.140 Pounds – 8.400 Pounds |
| | Yes |
Shipping Weight: 3.00lbs. – Please Note: Most packages will require extra packing materials.
You must be 21 years or older to purchase loaded ammunition and hazardous items.
Powder and primers can be packed together on ground shipments for one hazardous charge provided the total weight of the order (including packaging) remains below 50 lbs.
Gunpowder cannot be shipped by air.
Due to Department of Transportation regulations, we cannot accept returns on powder or primers.
An adult signature will be required for delivery of all hazardous items.
This item may have additional shipping charges if shipped by air.
This item is regulated by the US STATE DEPARTMENT and may require an EXPORT LICENSE for international orders.