vihtavuori 20n29
Product Overview
Vihtavuori Smokeless Powder is used by the some of the best shooters and manufacturers in the competitive shooting industry, they have gained an excellent reputation for being one of the best smokeless powders available. All of these powders ensure clean burning and repeatable shooting properties in all weathers and conditions. Vihtavuori Smokeless Powders are credited with uniform and superb quality based on full control of the whole production chain beginning from the production of nitrocellulose to the bottling of the end product. These strict quality acceptance limits have helped reloaders and cartridge manufacturers to achieve similar loads regardless of the production lot for more than 85 years. It is easy to see why Vihtavuori Smokeless Powders have achieved a strong position among top class shooters around the world.
he N100 series powders are single base powders used mainly in rifle calibers. This Vihtavuori rifle powder was originally developed for .50 BMG and for military use, and even the name 20N29 originates from the Finnish Army standards. 20N29 is a single-based, surface treated powder with grain dimensions of 2,3 mm length and 1,3 mm diameter. The burning rate is slower and grain size larger than those of the N100 series powders. 20N29 is primarily used in large caliber and magnum applications with heavy bullets and in long-range target shooting. It is ideally suited for the .50 BMG, but has also gained a good reputation when used in .300 Lapua Magnum and .30-378 Weatherby Magnum.
Other Important Information:
Do not exceed the loads displayed in the reloaders guide.
Never mix any two powders regardless of type, brand, or source.
Never substitute any smokeless powder for Black Powder or any Black Powder substitute.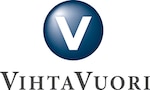 Specifications
Delivery Information
1.300 Pounds – 8.440 Pounds
Yes

 Cannot ship via air
 Cannot ship via USPS
 Cannot ship to PO Box
 Must ship to Contiguous US
Shipping Weight: 3.00lbs. – Please Note: Most packages will require extra packing materials.
You must be 21 years or older to purchase loaded ammunition and hazardous items.
Powder and primers can be packed together on ground shipments for one hazardous charge provided the total weight of the order (including packaging) remains below 50 lbs.
Primers cannot be shipped by air.
Due to Department of Transportation regulations, we cannot accept returns on powder or primers.
An adult signature will be required for delivery of all hazardous items.
This item may have additional shipping charges if shipped by air.
This item is regulated by the US STATE DEPARTMENT and may require an EXPORT LICENSE for international orders.