Product Details titegroup load data
Product Overview
Hodgdon Powder offers the largest selection of quality smokeless propellants for any reloading application.
TITEGROUP is a double base, spherical propellant that was designed for accuracy. Because of the unique design, this powder provides flawless ignition with all types of primers including the lead-free versions. Unlike pistol powders of the past, powder position in large cases (45 Colt, 357 Magnum and others) has virtually no effect on velocity and performance. Cowboy Action, Bullseye and Combat Shooters should love this one! TITEGROUP has it all, low charge weight, clean burning, mild muzzle report and superb, uniform ballistics.
Warning About Smokeless Powder:
Do not exceed the loads displayed in the reloaders guide.
Never mix any two powders regardless of type, brand, or source.
Never substitute any smokeless powder for Black Powder or any Black Powder substitute.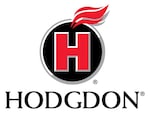 Specifications
Delivery Information
1.140 Pounds – 8.680 Pounds
Yes

 Cannot ship via air
 Cannot ship via USPS
 Cannot ship to PO Box
 Must ship to Contiguous US
Obtain optimum ballistic performance with Hodgdon® TITEGROUP® Reloading Powder. Citigroup is spherical gunpowder that provides flawless ignition with all types of primers and is not affected by powder position in large cases (45 Colt, 357 mags, etc.). Hodgdon TiteGroup Pistol Reloading Powder gives top performance for cowboy action shooting, bullseye matches, and IDPA disciplines. It is clean-burning gunpowder with a mild muzzle report, that does well with low charge weights, and gives uniform ballistics.titegroup load data
Manufacturer model #: TG1.
Spherical gunpowder
Flawless ignition with all types of primers
Wide range of handgun cartridge applications
Shipping Weight: 1.00lbs. – Please Note: Most packages will require extra packing materials.
You must be 21 years or older to purchase loaded ammunition and hazardous items
Powder and primers can be packed together on ground shipments for one hazardous charge provided the total weight of the order (including packaging) remains below 50 lbs.
Gunpowder cannot be shipped by air.
Due to Department of Transportation regulations, we cannot accept returns on powder or primers.
An adult signature will be required for delivery of all hazardous items.
Due to shipping regulations this item can only be shipped regular ground shipping via UPS or FEDEX.
This item is regulated by the US STATE DEPARTMENT and may require an EXPORT LICENSE for international orders.