hodgdon h4831sc in stock
Product Overview
Hodgdon Powder offers the largest selection of quality smokeless propellants for any reloading application.
Ballistically, this Extreme Extruded powder is the exact copy of H4831. Physically, it has a shorter grain size, therefore, the designation SC or short cut. The shorter, more compact kernels allow the powder to flow through the powder measures more smoothly, helping to alleviate the constant cutting of granules. With the smoother flow characteristics comes more uniform charge weights, while the individual grains orient more compactly, creating better loading density.
It is probably safe to say more big game has been taken with H4831 than any other powder. Bruce Hodgdon was the first supplier to introduce this popular burning rate in 1950. Since that time it has become a favorite for cartridges like the 270 Winchester, 25-06 Remington, 280 Remington and 300 Winchester Magnum. As an Extreme Extruded propellant it shares the fine quality of insensitivity to hot/cold temperatures, as well as superb uniformity from lot to lot. hodgdon h4831sc in stock
Warning About Smokeless Powder:
Do not exceed the loads displayed in the reloaders guide.
Never mix any two powders regardless of type, brand, or source.
Never substitute any smokeless powder for Black Powder or any Black Powder substitute.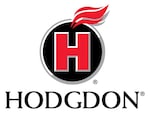 Specifications
Delivery Information
| | |
| --- | --- |
| | 1.140 Pounds – 8.400 Pounds |
| | Yes |
Shipping Weight: 3.00lbs. – Please Note: Most packages will require extra packing materials.
You must be 21 years or older to purchase loaded ammunition and hazardous items.
Powder and primers can be packed together on ground shipments for one hazardous charge provided the total weight of the order (including packaging) remains below 50 lbs.
Primers cannot be shipped by air.
Due to Department of Transportation regulations, we cannot accept returns on powder or primers.
An adult signature will be required for delivery of all hazardous items.
This item may have additional shipping charges if shipped by air.
This item is regulated by the US STATE DEPARTMENT and may require an EXPORT LICENSE for international orders.