Product Overview federal gold medal match
The same quality primers that make Gold Medal cartridges the choice of match shooters and hunters everywhere. Federal Gold Medal Primers are manufactured to exacting tolerances and use Federal's exclusive basic lead styphnate priming mix of optimum primer ignition.federal gold medal match.
Federal Premium® Gold Medal® Match Primers deliver exceedingly reliable and consistent ignition to win shooting competitions, hit targets at ultra long range, and function flawlessly in semi-auto firearms. Federal manufactures their Gold Medal line of components and ammunition to exacting tolerances and strict quality control to provide shooters with high-quality ammunition they can trust
. Reloaders use Gold Medal Match Primers with the same reloading data as standard (non-magnum) primers to obtain similar velocities with greater accuracy.
Deliver exceedingly consistent ignition
Used to win shooting competitions
Manufactured to exacting tolerances
Use with same data as standard primer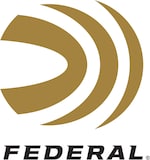 Specifications
Product Information
| | |
| --- | --- |
| Quantity | |
| Primer Size | |
Delivery Information
1.480 Pounds
Yes

 Cannot ship via air
 Cannot ship via USPS
 Cannot ship to PO Box
 Must ship to Contiguous US

Yes