Bulk 224 Valkyrie Instock
Bulk 224 Valkyrie Instock 2022. Federal Premium has drawn from its 95 years of ammunition manufacturing excellence to develop a cartridge that transforms the MSR 15 platform, unleashes shooters' long-range potential and shatters the boundaries of ballistic performance. The 224 Valkyrie provides extremely flat trajectories and match accuracy beyond 1,300 yards. The cartridge offers significantly less wind drift and drop than other loads in its class, as well as less than half the recoil of cartridges with comparable ballistics. Loaded in an unmatched array of high-performance projectiles, 224 Valkyrie is a great choice for both long-range target shooters and hunters. Bulk 224 Valkyrie Instock  for sale.
American Eagle is designed specifically for target shooting, training and practice. It's loaded to the same specifications as Federal's Premium loads, but at a more practical price for plinking. This ammunition is new production in reloadable brass cases.
Features
Produces the least wind drift and drop in its class
Significantly less recoil than other cartridges with comparable ballistics
Loaded with high-performance bullets
Better ballistic performance than any other AR-15 cartridge
Superb accuracy and extreme long-range performance in bolt-action rifles
Bulk 224 Valkyrie for sale 2022 ready to ship. Ammo Store Online.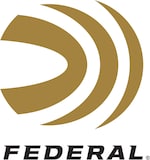 Made In United States of America
Specifications.
Product Information
| | |
| --- | --- |
| Cartridge | 224 Valkyrie |
| Grain Weight | 75 Grains |
| Quantity | |
| Muzzle Velocity | 3000 Feet Per Second |
| Muzzle Energy | 1499 Foot Pounds |
| Bullet Style | Full Metal Jacket |
| Lead Free | No |
| Case Type | Brass |
| Primer | Boxer |
| Corrosive | No |
| Reloadable | Yes |
| Test Barrel Length | 24 Inches |
| Velocity Rating | Supersonic |
| Country of Origin | United States of America |